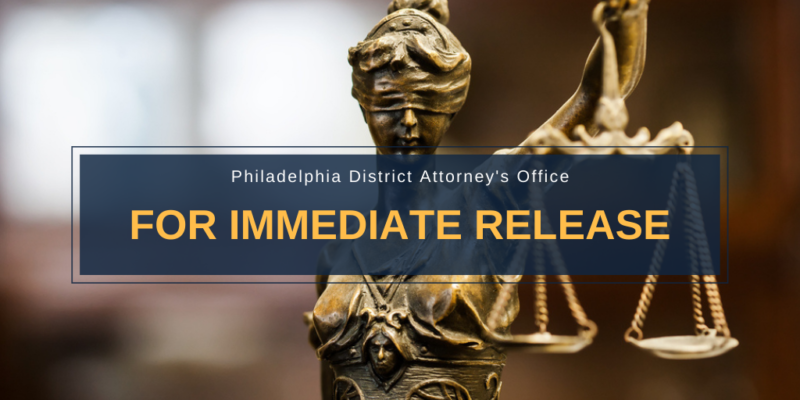 PHILADELPHIA (February 10, 2023) – The chief prosecutors of Kansas City, Missouri; Kansas City, Kansas; and Philadelphia have challenged one another to a friendly wager over the outcome of Super Bowl LVII, in which the Kansas City NFL team will face the Philadelphia Eagles.
Prosecutor Jean Peters Baker of Jackson County, Missouri; District Attorney Mark A. Dupree, Sr., of Wyandotte County, Kansas; and Philly DA Larry Krasner have agreed to provide signature items sold by local and Black-owned businesses to the winning team's prosecutor's office after the big game. In addition, the DA whose team does not prevail will agree to wear the logo of the winning Super Bowl championship team at a community event in the very near future.
"Philadelphia is the home of the Declaration of Independence, the Rocky statue, and the best starting quarterback in the NFL, Jalen Hurts. On a scale of 1 to 10, I feel 💯💯💯 about the Eagles' chances against Kansas City — with the caveat that any team led by former Eagles Head Coach Andy Reid will be a formidable and worthy opponent," Philly DA Larry Krasner said. "I can't wait to dive into not one, but two boxes of Kansas City swag from County Prosecutor Baker and District Attorney Dupree after Philly brings home our second Super Bowl win in less than a decade. Nick Sirianni has built up the greatest Eagles squad I've seen in my lifetime. GO BIRDS!"
"The Eagles are a great team," said Jackson County Prosecutor Jean Peters Baker. "Look at their record. They're 14-3. But years from now America will remember cheering the Chiefs to victory in Super Bowl LVII. DA Dupree is with me. By game's end, we'll be saying again, 'How 'bout them Chiefs!'"
"Though my esteemed friend Larry Krasner may indeed know how to administer justice in the courtroom, he is woefully misguided in his thinking concerning the Super Bowl," said Wyandotte County DA Mark Dupree. "It will be a good game for about three quarters, then the Chiefs will remind the football world, yet again, they are the best thing since K.C.-style barbecue! Speaking of barbecue, you can savor, delight and lick your fingers with our delectable offering…you can't do that with a Rocky statue! I am already relishing the thought of DA Krasner wearing his Chiefs gear while I enjoy a cheesesteak from Pat's or Geno's! It's not K.C. barbecue, but it'll do!"
In the highly unlikely event that the Eagles fall short on Sunday, DA Krasner will ship products from local and Black-owned businesses to both Kansas City prosecutors. He will also wear Kansas City NFL team swag at a community event within one month of the Super Bowl.
###
The Philadelphia District Attorney's Office is the largest prosecutor's office in Pennsylvania, and one of the largest in the nation. It serves the more than 1.5 million residents of the City and County of Philadelphia, employing 600 lawyers, detectives, and support staff. The District Attorney's Office is responsible for the prosecution of approximately 40,000 criminal cases annually. Learn more about the DAO by visiting PhillyDA.org.