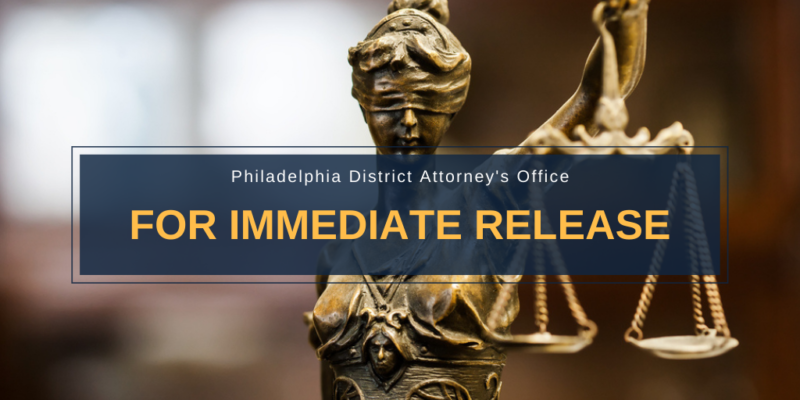 PHILADELPHIA (February 14, 2023) — District Attorney Larry Krasner and the Philadelphia District Attorney's Office Gun Violence Task Force (GVTF) have charged three Philadelphia men who are accused of operating a firearm and narcotics trafficking ring, following a 15-month-long investigation by the Pennsylvania Office of the Attorney General (OAG).Adam To (DOB: 1/11/1994), Steven Mao (DOB: 7/27/1996), and Michael Phung Du (DOB: 12/16/1992) are charged as follows and are currently being held at Curran-Fromhold Correctional Facility on $1 million bail, $850,000, and $300,000 bail, respectively, at the request of prosecutors:
Adam To: 6105 – Possession of Firearm Prohibited (6 counts); Conspiracy (1 count); Possession with Intent to Distribute (1 count); Possession of an Instrument of Crime (1 count); and related charges;
Steven Mao: Possession with Intent to Distribute (1 count); Conspiracy (1 count); Possession of an Instrument of Crime (1 count); and multiple related charges including illegal firearm offenses;
Michael Phung Du: Possession with Intent to Distribute (1 count); Conspiracy (1 count); and related charges.
On Wednesday, February 8, defendants Adam To (believed by investigators to be the operation's ring leader) and Steven Mao stopped at defendant Michael Phung Du's residence to obtain a quarter pound of cocaine. After delivery of the cocaine, To and Mao were stopped and arrested by police. Agents with the OAG then executed search warrants that were reviewed and approved by the GVTF at the residences of To and Phung Du. Investigators confiscated a cache of illegal firearms in To's Southwest Philadelphia residence, including one 9MM Polymer handgun (also known as a ghost gun), one long gun, and several other handguns. Law enforcement also seized a significant quantity of cocaine and marijuana at Phung Du's residence, located in the city's Poplar section. Sizable amounts of cash were also seized at both locations. A third search warrant was executed for the Ford F-150 truck belonging to To shortly after the cocaine delivery, where an additional illegal firearm was found.

It is unclear to law enforcement when the trafficking operation began. Investigators have determined that the defendants delivered firearms and narcotics across state lines. The three men have no apparent gang affiliations.Drug Enforcement Administration investigators who put together strong, evidence-rich cases that will enable our Gun Violence Task Force to vigorously prosecute," said DA Krasner. "These arrests should send a message to those who think it's okay to trade in deadly weapons and narcotics in our communities: This activity will not be tolerated and you will be held accountable to the fullest extent of the law." "I want to thank the agents with the PA OAG, particularly Richard Gramlich, who conducted such an excellent investigation," said Assistant District Attorney Martin Glynn, who will be prosecuting this case. "I also thank the DEA for their assistance. We will prosecute this case thoroughly and hold these defendants accountable for the harm they've caused our communities." The defendants were arraigned last week and a preliminary hearing is currently scheduled for February 28 before the Hon. Bradley Moss. This remains an ongoing investigation.

"I'm grateful for the hard work and dedication of the OAG and

CONTACT:Dustin Slaughter, 215-686-8713, [email protected]
Illegal firearms, including a Polymer 80 (ghost gun) seized from defendant Adam To's residence.
Narcotics confiscated from defendant Michael Du's residence.
Illicit cash recovered from both defendants' residences.
A loaded and prohibited firearm located after a search warrant was executed for defendant Adam To's Ford F-150 truck.
###
The Philadelphia District Attorney's Office is the largest prosecutor's office in Pennsylvania, and one of the largest in the nation. It serves the more than 1.5 million residents of the City and County of Philadelphia, employing 600 lawyers, detectives, and support staff. The District Attorney's Office is responsible for the prosecution of approximately 40,000 criminal cases annually. Learn more about the DAO by visiting PhillyDA.org.