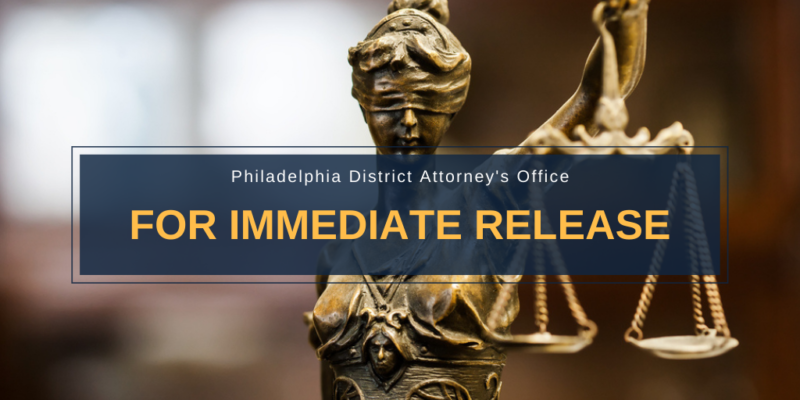 PHILADELPHIA (August 28, 2023) — A Philadelphia jury convicted Charles Young (DOB 12/27/1990) for his role in the assault and robbery of a female Uber driver near LaSalle University in April 2022, District Attorney Larry Krasner and members of the Philadelphia District Attorney's Office Carjacking Enforcement Unit announced on Monday. Young was found guilty of Aggravated Assault (F1) and Robbery (F1) after just a few hours of jury deliberation. On April 21, 2022, the victim was parked and waiting for her fare to arrive. Young and a co-defendant, Amir Quazzani (DOB 7/2/1991), started to harass the driver about the vehicle being parked in a crosswalk. They proceeded to physically assault her by repeatedly punching her and kicking her in the face. Young continued beating her until she blacked out, while Quazzani got into the vehicle and attempted to pull away. The two men were unable to escape in the vehicle due to traffic blocking them from leaving, so they fled the scene on foot. The two men were arrested the following day. A LaSalle student who witnessed the assault and robbery immediately contact authorities. This witness also provided crucial testimony about the incident during Young's trial. "Thanks to Assistant District Attorney Greg Dachko of our office's Carjacking Enforcement Unit for skillfully prosecuting this case and securing a conviction in this serious case," said DA Krasner. "This case is an excellent example of why witness cooperation is so important. We're able to achieve justice when the public steps up and assists law enforcement in solving crimes." Young is scheduled for sentencing before the Hon. Jennifer Schultz in December. His co-defendant is scheduled for trial in January 2024.
CONTACT:Dustin Slaughter, 215-686-8713, [email protected]
###
The Philadelphia District Attorney's Office is the largest prosecutor's office in Pennsylvania, and one of the largest in the nation. It serves the more than 1.5 million residents of the City and County of Philadelphia, employing 600 lawyers, detectives, and support staff. The District Attorney's Office is responsible for the prosecution of approximately 40,000 criminal cases annually. Learn more about the DAO by visiting PhillyDA.org.