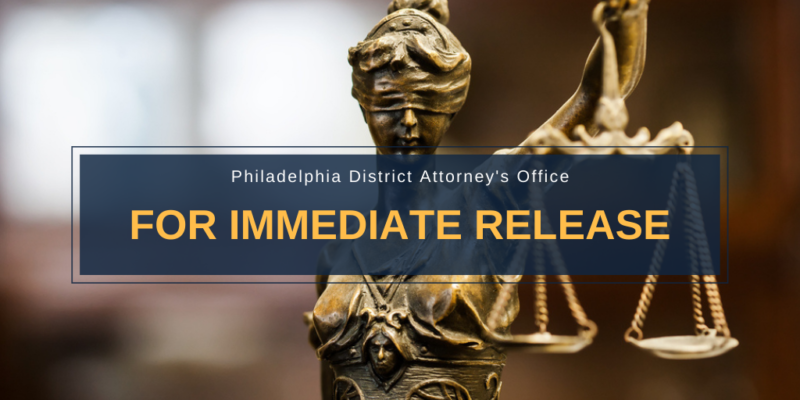 PHILADELPHIA (September 5, 2023) – District Attorney Larry Krasner released the following statement on the city's announcement that Commissioner Danielle Outlaw will be leaving the Philadelphia Police Department for the Port Authority of New York and New Jersey:
"I join others in wishing Police Commissioner Outlaw well in her next chapter.
"Incidents of gun violence and other violent crime continue to decrease since the pandemic peak, thankfully, and it is critical that the City of Philadelphia seize this moment to get ahead of violent crime by investing robustly in prevention, and modern enforcement with a state-of-the-art forensics lab and other innovations.
"As city leadership transitions to a new mayoral administration, we must also recommit to integrity, transparency, and accountability within the Philadelphia Police Department and all law enforcement, including the DAO. Earning the trust of the public is critical to securing safety and peace in all communities."
CONTACT:
Jane Roh, 215-686-8711, [email protected]
###
The Philadelphia District Attorney's Office is the largest prosecutor's office in Pennsylvania, and one of the largest in the nation. It serves the more than 1.5 million residents of the City and County of Philadelphia, employing 600 lawyers, detectives, and support staff. The District Attorney's Office is responsible for the prosecution of approximately 40,000 criminal cases annually. Learn more about the DAO by visiting PhillyDA.org.