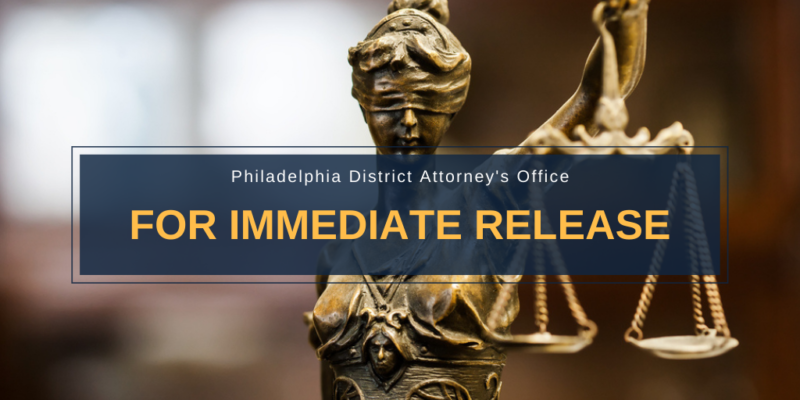 PHILADELPHIA (September 25, 2023) — A Philadelphia jury convicted Zamir Burton (DOB 11/6/2001) of Third Degree Murder, Attempted Murder, Abuse of Corpse, and Possession of an Instrument of Crime last week for his role in a plot involving the maiming and torture of two Philadelphia men in December 2019 and that resulted in one man's death. During Christmas week in 2019, Burton and three other co-defendants, LaShawana Dantzler (DOB: 9/5/1995), Zahmir Mason (DOB: 10/21/2000), and Jordan Oliver-Williams (DOB: 5/13/2000), orchestrated a scheme to lure through social media acquaintances of Dantzler to a house on the 4800 block of N. Fairhill Street. Once there, the victims were beaten, stabbed, mutilated, and burned. One of the victims, 22-year-old Darius Cheeseboro, was attacked on December 21 and succumbed to his grievous wounds.  The other victim, who was attacked on December 26, managed to escape over a fence—despite his severe injuries—after the defendants left him in the backyard believing that he was deceased. A 15-year-old female, who was dating Burton and who had run away from her home to stay at the house with the other defendants, recorded this attack with her cell phone camera. Approximately three weeks later, she approached her school counselor and told them about the incidents. The counselor notified the police and the female proceeded to take them to the location under the W. Rockland Street bridge where Darius Cheeseboro's remains were found in a trashcan.
"Thanks to Assistant District Attorney Ashley Toczylowski of our office's Homicide and Non-Fatal Shootings Unit for securing justice for Darius Cheeseboro, his loved ones, and the community," said DA Krasner. "I also commend the survivor of this brutal assault as well as the principal witness for their courage in this case. Their testimonies proved crucial in securing justice in this case." "Thanks to the Philadelphia Police Homicide Detectives assigned to this difficult case for their excellent investigation," said ADA Toczylowski. "I also want to thank the survivor from the bottom of my heart, who displayed amazing courage by taking the stand to testify about the horror he endured at the hands of these defendants. I'm also grateful to the jury who delivered a just verdict in this tragic and gruesome case. While this conviction will never bring back Darius Cheeseboro, I hope that it can at least bring some measure of closure to his loved ones and friends." Two of Burton's co-defendants pleaded guilty and have been sentenced. Another co-defendant has also pleaded guilty and is awaiting sentencing. Burton is scheduled for sentencing before the Hon. Giovanni Campbell in November.
###
The Philadelphia District Attorney's Office is the largest prosecutor's office in Pennsylvania, and one of the largest in the nation. It serves the more than 1.5 million residents of the City and County of Philadelphia, employing 600 lawyers, detectives, and support staff. The District Attorney's Office is responsible for the prosecution of approximately 40,000 criminal cases annually. Learn more about the DAO by visiting PhillyDA.org.