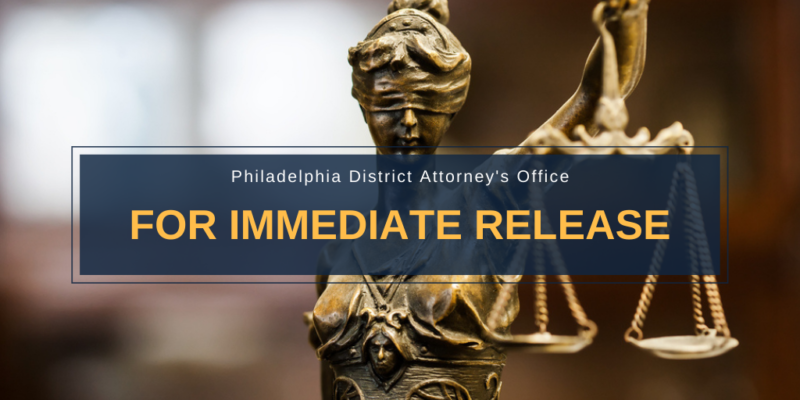 PHILADELPHIA (August 3, 2023) – The District Attorney's LGBTQ+ Advisory Committee released the following statement calling for justice for O'Shae Sibley, a 28-year-old Black gay man from Philadelphia who was stabbed and killed in New York City following a reported confrontation with men verbally attacking him and his friends for being gay:
"We are devastated by the violent, unjust killing of O'Shae Sibley, a young man who was beloved by many members of the Black gay community here in Philly and in New York City, as well as the dance and arts communities. Members of this committee personally knew O'Shae and are in contact with his loved ones to offer our support and services.
"We are outraged by reports that O'Shae's expression of Black joy and pride through movement to Beyoncé's music last Saturday night in Brooklyn so enraged a group of bigoted men that at least one of them felt entitled to violently extinguish O'Shae's light. At a time when queer people are being targeted via social isolation, disinformation, and violence by extremist politicians across the country, we consider hate directed at any one of us to be an assault on every one of us.
"Bigotry and violence cannot be tolerated by law enforcement or government institutions anywhere. We join grieving members of the queer community across the nation in demanding swift and thorough justice for those responsible for O'Shae's death."
The DA's LGBTQ+ Advisory Committee comprises prosecutors, victim support coordinators, and external leaders of the queer community in Philadelphia. Learn more about the committee's work to support LGBTQ+ victims and survivors here and here.
Homegoing services for O'Shae Sibley will be held on August 8, 2023, in and around Philadelphia:
Viewing: 9:30 a.m. – 11:00 a.m., The Met Philadelphia, 858 N. Broad Street, Philadelphia, PA.
Celebration of Life: 11:00 a.m., The Met Philadelphia, 858 N. Broad Street, Philadelphia, PA.
Interment: 2:00 p.m., Fernwood Cemetery, 6501 E. Baltimore Avenue, Lansdowne, PA.
CONTACT:Jane Roh, 215-686-8711, [email protected]
###
The Philadelphia District Attorney's Office is the largest prosecutor's office in Pennsylvania, and one of the largest in the nation. It serves the more than 1.5 million residents of the City and County of Philadelphia, employing 600 lawyers, detectives, and support staff. The District Attorney's Office is responsible for the prosecution of approximately 40,000 criminal cases annually. Learn more about the DAO by visiting PhillyDA.org.