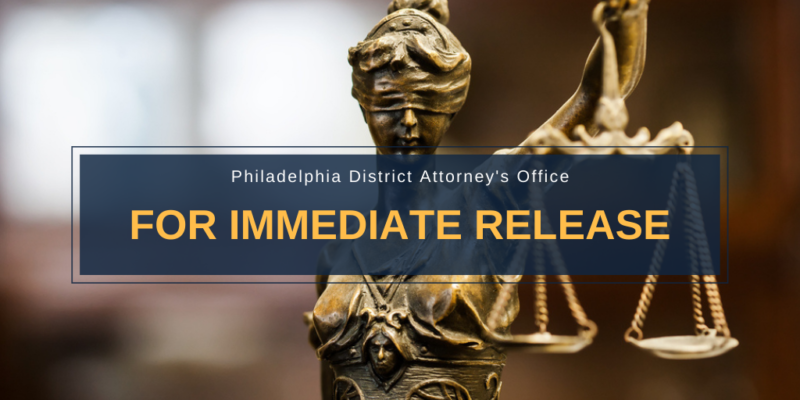 PHILADELPHIA (February 8, 2023) – The District Attorney's Office this week secured the conviction of a defendant who participated in a brutal home invasion and group assault of a Black trans woman in the summer of 2020.

Tymesha Wearing (DOB: 7/28/1986) on Tuesday pleaded guilty to Aggravated Assault and Conspiracy for her role in a violent attack on Kendall Stephens, a Black trans woman, on August 24, 2020, in South Philadelphia. Wearing was also convicted of Hate Crimes, which in Philadelphia is a Summary offense because state law does not protect LGBTQ+ people from bias crimes. The Hon. Nicholas Kamau sentenced Wearing to 11.5 to 23 months of house arrest with electronic monitoring, with no parole eligibility until 18 months of home confinement, as well as 120 hours of community service, a letter of apology to Stephens, and completion of a court-monitored anger management program. The case was prosecuted by Assistant District Attorney Brian Kean of the Major Trials Unit.

District Attorney Larry Krasner praised Stephens for her continued advocacy for the trans community as she abided numerous procedural delays due to the pandemic's impact on the criminal legal system.

"Nearly three years ago, Kendall Stephens endured a frightening crime that was intended to demean and silence her. Instead, Ms. Stephens continues to speak out loudly on behalf of other queer victims of violent crime – all while pursuing graduate studies," DA Krasner said. "This criminal case is now closed, but Ms. Stephens will never stop fighting for the respect, support, and protections that queer people deserve in order to live safely, freely, and joyfully."

The Commonwealth alleged that on the date of the attack, Wearing, without provocation, punched Stephens in the mouth outside of her home. Wearing, in concert with two other individuals, then pushed their way into Ms. Stephens' house, all while continuing to punch her and strike her head. Wearing bore Ms. Stephens to the ground, at which point the defendant said, "You are a man, you deserve this." The other attackers allegedly shouted anti-trans slurs during the assault. Another assailant is alleged to have forced her way into the house and hit Stephens twice in the head with a wooden planter. Stephens suffered injuries including two necrotic teeth, a concussion, a broken nose, a swollen face, and bruised ribs as a result of the attack. 

The other individuals involved in the 2020 assault have not been identified or arrested by police.

During the court proceeding on Tuesday and in the presence of Wearing, Stephens read out loud a victim impact statement, excerpts of which follow:

"I want to start by saying you are my sister and neighbor, and I forgive you. I'm still hurt because of your actions after the fact and how this matter played out in the court of common opinion years before we arrived at this conclusion in a court of law. I've been in spiritual, emotional, and cognitive purgatory ever since. People took sides. She said things such as, 'Trans people don't exist, so her story and her pain don't exist.' I could never truly claim a sense of survivorship because I could never exercise my right to be a victim of a hate crime….

"Although Philadelphia County recognizes what happened to me as a hate crime, the Commonwealth of Pennsylvania's hate crime statute doesn't recognize me as a person worthy of protection because I'm transgender, I am an unworthy minority in the eyes of the law, and that needs to change, or the cycle of hate will continue….

"I hope this is a wake-up call to everyone involved, especially our state lawmakers. This season of hell is over. Now I hope that I finally begin a season of healing that is long past overdue, and I wish that for you as well, Ms. Wearing."

CONTACT:Jane Roh, 215-686-8711, [email protected]

###

The Philadelphia District Attorney's Office is the largest prosecutor's office in Pennsylvania, and one of the largest in the nation. It serves the more than 1.5 million residents of the City and County of Philadelphia, employing 600 lawyers, detectives, and support staff. The District Attorney's Office is responsible for the prosecution of approximately 40,000 criminal cases annually. Learn more about the DAO by visiting PhillyDA.org.