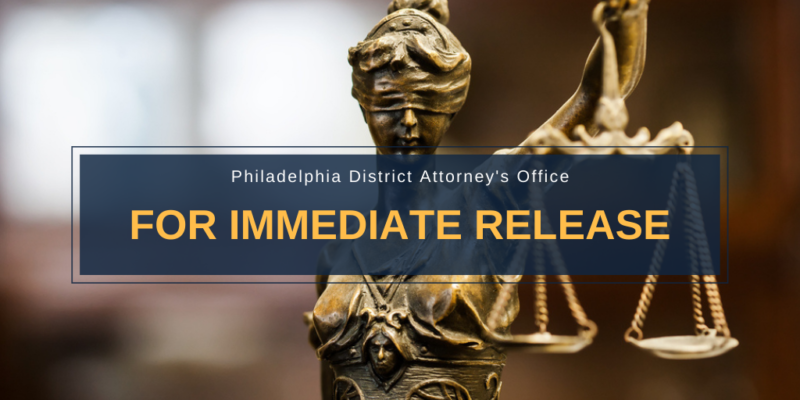 PHILADELPHIA (June 8, 2023) — District Attorney Larry Krasner and the Philadelphia District Attorney's Office Community Engagement team today announced $180,000 in violence prevention grant awards to six community-based organizations that are focused on engaging our city's youth and broader community with a range of programming. The recipients are as follows:Girls, Inc. – Philadelphia is a local affiliate of the national Girls, Inc. organization. This affiliate has been serving  female youth in the Philadelphia region since 1961. It provides leadership development, financial and media literacy, and STEM programming, among other initiatives, with an emphasis on at-risk girls. This organization is awarded $40,000. Tree House Books has endeavored since 2005 to connect local youth to free books and literacy programming. With additional funding, THB plans to build programming that engage youth experiencing abuse, extreme poverty, and other challenges. Located in North Philadelphia, Tree House Books also serves as a walk-in community center. This organization is awarded $15,000.
Northwest Victim Services provides holistic, trauma-informed services to crime victims in Northwest Philadelphia since 1981. NVS is a critically important partner to other community agencies, and works closely with the Philadelphia District Attorney's Office and Philadelphia Police Department. This organization is awarded $25,000.
Metropolitan Christian Council of Philadelphia, founded in 1925, currently provides Restorative Cities Training opportunities via community hubs across the city. RCT is designed to bring community members together to resolve conflicts, begin to repair harm, and lessen the impact of the criminal justice system on individuals, families, and the community. This organization is awarded $50,000.West Kensington Ministries offers a one-on-one mentoring program for Kensington-based youth aged 10-16 years old who have been adjudicated or who are experiencing substance use disorder. This organization is awarded $15,000.
Fathership Foundation operates workforce development and other programming in order to support and build adult males into community stalwarts and improve families. This organization is awarded $25,000.
"While gun violence continues to decline here in Philly and nationwide, senseless tragedy continues to affect our city's youth, families, and communities," said DA Krasner. "That's why my office and our community partners continue to do everything we can to prevent more bloodshed
. These violence prevention grants will help these excellent organizations continue their important work addressing some of the root causes of violence."
"Our mission is to inspire girls to be strong, smart, and bold. We do that through research, education, training, and advocacy," said
Natasha Andrews, Deputy Director of Girls, Inc.
"The funding we're receiving today will help fund our Bold Futures program, an intensive violence prevention program that addresses the sources of delinquent behaviors for girls aged 9 to 14, an age range considered at-risk for involvement in the juvenile justice system. Bold Futures, which we launched in 2016, uses an innovative group mentoring model to help these girls build healthy relationships with their peers, their families, and their communities, while reducing victimization and perpetration. We're so very grateful to the Philadelphia District Attorney's Office for this support." The DAO's violence prevention grant funding, now totaling over one million dollars since May of 2021, is derived from the lawful and appropriate use of civil asset forfeiture and will be distributed and audited by the
Philadelphia Foundation
.
###
The Philadelphia District Attorney's Office is the largest prosecutor's office in Pennsylvania, and one of the largest in the nation. It serves the more than 1.5 million residents of the City and County of Philadelphia, employing 600 lawyers, detectives, and support staff. The District Attorney's Office is responsible for the prosecution of approximately 40,000 criminal cases annually. Learn more about the DAO by visiting PhillyDA.org.