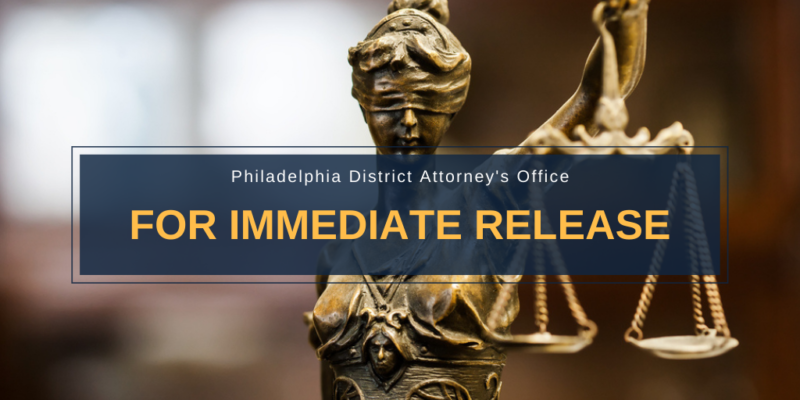 PHILADELPHIA (June 5, 2023) — District Attorney Larry Krasner and the Philadelphia Sheriff's Office are requesting the public's help in locating five fugitives wanted for homicides committed in Northwest Philadelphia since 2021. Members of the public with information about these suspects' whereabouts should call the Philadelphia Police Department's crime tip line at 215-686-TIPS (8477) or email [email protected]. They can also contact the U.S. Marshall's Office at 1-877-WANTED-2 (1-877-926-8332). Visit PhillyMostWanted.org for more information. The suspects are as follows:
16-year-old Dayron Burney-Thorn is wanted for his role in a mass shooting that occurred on September 27, 2022 outside of Roxborough High School. 14-year-old Nicolas Elizalde was fatally shot during this incident and four other students were injured. fatally beating his partner's 4-month-old child in an apartment on the 8200 block of Frankford Avenue on the morning of September 4, 2022. Burney-Thorn's co-conspirators were arrested  and are currently in custody awaiting trial. Burney-Thorn is also implicated in the murder of a 19-year-old male who was gunned down the previous day on the 640 block of N. 13th Street.
23-year-old Kyree Dennis is wanted for fatally shooting a 69-year-old male inside a Citizens Bank ATM vestibule on the evening of March 3, 2022 on the 5700 block of Germantown Avenue. A motive for the shooting is not known. One .9mm fired cartridge casing and a latent print were recovered from the scene. No crime gun was recovered.
29-year-old Shafeeq Lewis is wanted for fatally shooting a 13-year-old male in the chest on the morning of October 8, 2021 on the 3100 block of N. Judson Street. A motive for this shooting is not known. 12 .9mm fired cartridge casings were found at the scene, but no crime gun was recovered.
28-year-old John Taylor is wanted for fatally shooting a 21-year-old male on the afternoon of August 26, 2022 on the 400 block of W. Nedro Avenue. The victim was found inside of a black Chevy Equinox suffering from gunshot wounds to the head and torso. 15 .40 caliber fired cartridge casings were found at the scene, but no crime gun was recovered.
40-year-old Alejandro Tilley is wanted for fatally shooting a 66-year-old male in the chest in the early morning hours of May 30, 2022 on the 5700 block of Anderson Street. No crime gun was recovered and investigators have not determined a motive for this homicide.

"Law enforcement so far has had some success in bringing to justice fugitives wanted for deadly crimes since we've asked for the public's assistance," said DA Krasner. "But we continue to need the public's help locating these fugitives. My office intends to hold these suspects accountable to the fullest extent of the law once they're apprehended."Philadelphia Sheriff Rochelle Bilal. "Our plea is simple, which is to reach out to the community and indicate that we need your help, everybody has to go to sleep and eat somewhere. Everybody has a family member of all of these fugitives and we are saying that you don't want this smoke coming up in your house from our office. Turn them in, they will be safer if you do so for the community. Summer is here. We don't want to see another person hurt. So as we keep pleading to our communities at large, tell all of your cousins, brothers, friends and loved ones to do the right thing and turn them in to the authorities."

"I would like to thank District Attorney Larry Krasner, the DA 's Office, and all of our law enforcement partners for their outstanding work on this issue," said

CONTACT:Dustin Slaughter, 215-686-8713, [email protected]

###

The Philadelphia District Attorney's Office is the largest prosecutor's office in Pennsylvania, and one of the largest in the nation. It serves the more than 1.5 million residents of the City and County of Philadelphia, employing 600 lawyers, detectives, and support staff. The District Attorney's Office is responsible for the prosecution of approximately 40,000 criminal cases annually. Learn more about the DAO by visiting PhillyDA.org.