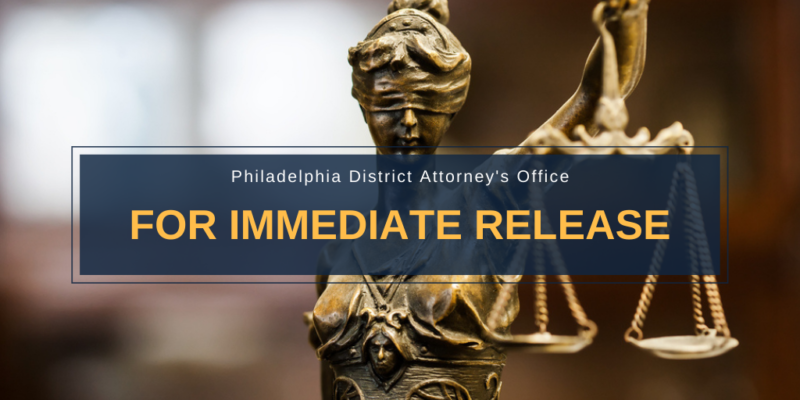 PHILADELPHIA (April 18, 2023) — District Attorney Larry Krasner joined the Lancaster Avenue 21st Century Business Association (LA 21) and members of the Philadelphia Community Outreach Corporation (PCOC) today at a West Philadelphia business to highlight the collaborative work being done to strengthen public safety along the Lancaster Avenue business corridor. Through sustained grassroots and legislative advocacy, LA 21 and PCOC, along with Pa. Senator Vincent Hughes, secured a significant amount of funding in-part for the creation of a safety camera program along the Lancaster Avenue business corridor in West Philadelphia. This network of cameras will assist law enforcement in identifying perpetrators and help build strong cases for successful prosecution after those perpetrators are arrested and brought to justice. "Entrepreneurship is critical to building generational wealth and employing the local community. That's why ensuring safety along business corridors such as on Lancaster Avenue is so important," said DA Krasner. "Public/private partnerships like this help police and prosecutors hold those who pose a risk to safety and prosperity appropriately accountable. I applaud the grassroots advocacy and partnership with legislators and law enforcement on display here. This is an example of how we all can and must work together to make our communities safer." In the span of one year (April 18, 2022 up to and including April 18, 2023) between approximately 43rd Street and Haverford Avenue, the following reported incidents occurred on or near the Lancaster Avenue business corridor in West Philadelphia:
Six reported shooting incidents occurred, one of which was fatal;
Seven reported armed robberies and six reported unarmed robberies occurred;
Dozens of reported retail thefts occurred, in addition to roughly a dozen reported theft from vehicle incidents.
"A community cannot survive without its local businesses, and the Lancaster Avenue corridor cannot survive if people are afraid to come and spend their hard-earned money here," said Pete Wilson, President and Co-Founder of the Philadelphia Community Outreach Corporation. "Our mission is to help the Philadelphia Police Department and the District Attorney's Office, who have been with us from the very beginning, in order to save our community and business corridor. We're very grateful for this partnership."
CONTACT:Dustin Slaughter, 215-686-8713, [email protected]
###
The Philadelphia District Attorney's Office is the largest prosecutor's office in Pennsylvania, and one of the largest in the nation. It serves the more than 1.5 million residents of the City and County of Philadelphia, employing 600 lawyers, detectives, and support staff. The District Attorney's Office is responsible for the prosecution of approximately 40,000 criminal cases annually. Learn more about the DAO by visiting PhillyDA.org.