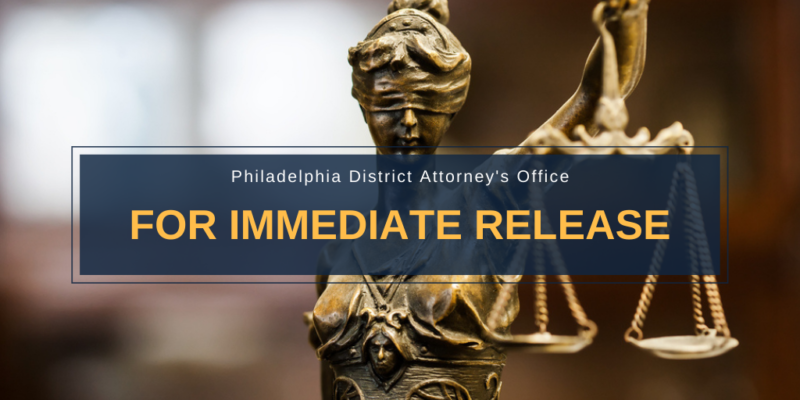 PHILADELPHIA (November 6, 2023) – The Philadelphia District Attorney's Office Election Task Force (ETF) will be activated for the municipal general election starting Tuesday morning on November 7. Dozens of Assistant District Attorneys and DA Detectives will be on call to investigate polling location complaints and reported infractions of the Pennsylvania Election Code.
The DAO Election Task Force hotline, 215–686–9641, will be activated when polls open at 7 a.m. on Tuesday. Voters are also encouraged to contact the national nonpartisan Election Protection hotline, 866-OUR-VOTE, should any problems arise at their polling location. Voters with questions about the election process should contact the Philadelphia City Commissioners' Office at 215-686-VOTE. Should voters encounter any violence or physical threats at their polling station, call 9-1-1 immediately.
"Our office's ETF is here for the voters of Philadelphia, as are City Commissioners, hard-working polling location volunteers, and election workers," said District Attorney Larry Krasner. "Voting across the city in past elections often runs smoothly, and we expect this election to be no different—so I strongly encourage every city resident to make their voice heard and exercise their sacred right on Tuesday. VOTE, and know that our office, along with the Philadelphia Police Department and other city partners, are here to protect your vote and hold anyone who attempts to interfere with your sacred right accountable. Call the ETF with any voting problems at 215-686-9641."
"The right to vote, the integrity of the election system, and the peaceful transfer of power are cornerstones of our American democracy," said City Commissioner Omar Sabir. "It is vital that these principles be preserved. Please exercise your right to vote on Tuesday, November 7."
The ETF will continue operating until the certification of every vote, including overseas and military ballots. Remember that if you are in line to vote by 8 p.m., you MUST be allowed to cast your ballot.
CONTACT:
Dustin Slaughter, 215-686-8713, [email protected]