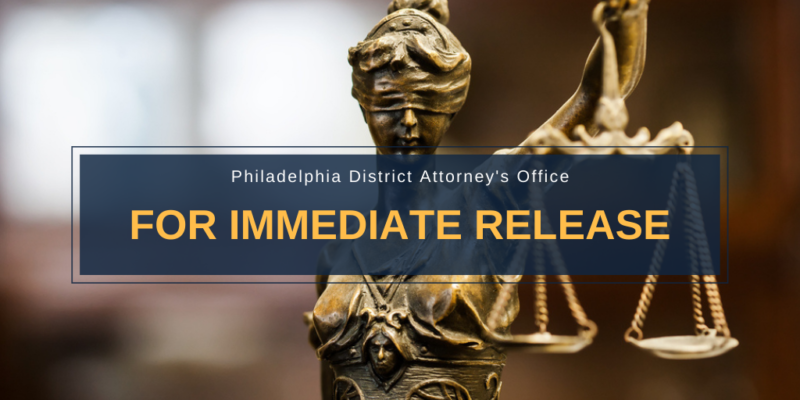 PHILADELPHIA (July 28, 2023) – The District Attorney's Homicides & Non-Fatal Shootings Unit on Friday charged a 54-year-old woman with Involuntary Manslaughter and related offenses for her role in the tragic shooting death of her 2-year-old granddaughter inside their residence.
On the morning of Thursday, July 27th, Philadelphia Police responded to a residence on the 1600 block of North 29th Street and located the toddler with a gunshot wound to the back of the head. The toddler was transported to Temple University Hospital by private vehicle and pronounced at 12:33 pm.
According to the investigation by Philadelphia Police, prior to the shooting, the toddler and her two cousins – 14 and 9 years old – were in a second floor room when an unsecured handgun was located and discharged. The 14-year-old child is diagnosed with severe Down syndrome. The handgun recovered by PPD had been reported stolen in South Carolina.
There is no information at this time that indicates adults in the residence besides the defendant were aware that there was a negligently stored firearm in the home. In addition to Involuntary Manslaughter, the DA's Office has charged Twanda Harmon (DOB: 9/29/1969) with Endangering the Welfare of a Child and Recklessly Endangering Another Person. The Philadelphia Police and ATF continue to investigate this tragic incident, including the firearm.
CONTACT:Jane Roh, 215-686-8711, [email protected]
###
The Philadelphia District Attorney's Office is the largest prosecutor's office in Pennsylvania, and one of the largest in the nation. It serves the more than 1.5 million residents of the City and County of Philadelphia, employing 600 lawyers, detectives, and support staff. The District Attorney's Office is responsible for the prosecution of approximately 40,000 criminal cases annually. Learn more about the DAO by visiting PhillyDA.org.