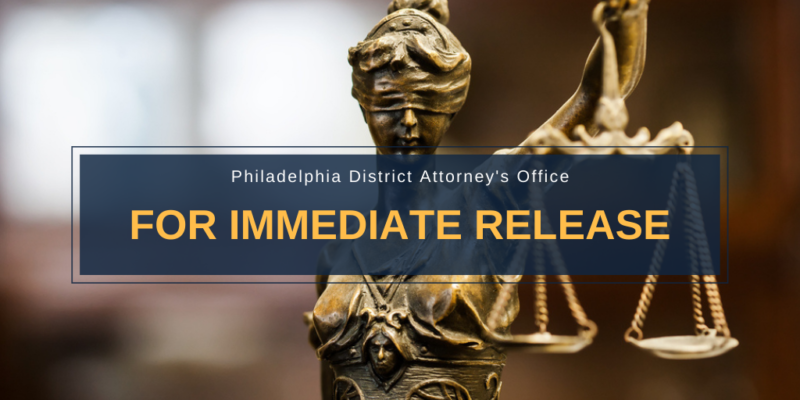 PHILADELPHIA (March 6, 2023) — District Attorney Larry Krasner and the Philadelphia District Attorney's Office Community Engagement team today announced the reopening of the application process for the DAO's Violence Prevention Grant Initiative as the city heads toward the Spring and Summer months of 2023 — a time of year in which gun violence, and the tragedy that accompanies this public health and safety problem, typically increases. The Philadelphia Foundation, in partnership with the DAO, has awarded nearly one million dollars in violence prevention funding to dozens of local community-based 501 (c)(3) organizations since May of 2021. The Foundation intends to award $250,000 in additional grant funding during this latest round.

"Tackling our city's gun violence crisis requires the use of all the tools in our toolkit: vigorous enforcement and prosecution of those who are driving the violence in our communities; expanded forensic science in order to strengthen investigations and prosecutions; and prevention," said DA Krasner. "My office is thrilled to continue awarding grants to properly-vetted groups who are providing the supports necessary to address the root causes of violent crime."ECO Foundation approaches its fifth year of operation, it's important to underscore how vital this type of funding is to our organization," said Kyle 'The Conductor' Morris, Founder and Executive Director of the ECO Foundation. "We strive to offer financial incentives to young people to learn and serve. We offer a wide variety of educational programming that ranges from financial literacy and business development to music production, CPR, and 'stop-the-bleed' courses. This funding will help us continue to reach our community's youth."

"As the

"Kyle and the ECO Foundation are offering a lifeline to the community, and we absolutely need more of that," said Councilmember Jamie Gauthier, District 3. "We need more resources to help young people navigate conflict. More resources to connect young people to financial opportunities. More resources in order to help them see that there is a world outside of their block." These funds were obtained through the DAO's lawful and appropriate use of civil asset forfeiture. To begin the application process, interested community nonprofit organizations should contact the Philadelphia Foundation at [email protected].

PRESS CONTACT:Dustin Slaughter, 215-686-8713, [email protected]

###

The Philadelphia District Attorney's Office is the largest prosecutor's office in Pennsylvania, and one of the largest in the nation. It serves the more than 1.5 million residents of the City and County of Philadelphia, employing 600 lawyers, detectives, and support staff. The District Attorney's Office is responsible for the prosecution of approximately 40,000 criminal cases annually. Learn more about the DAO by visiting PhillyDA.org.