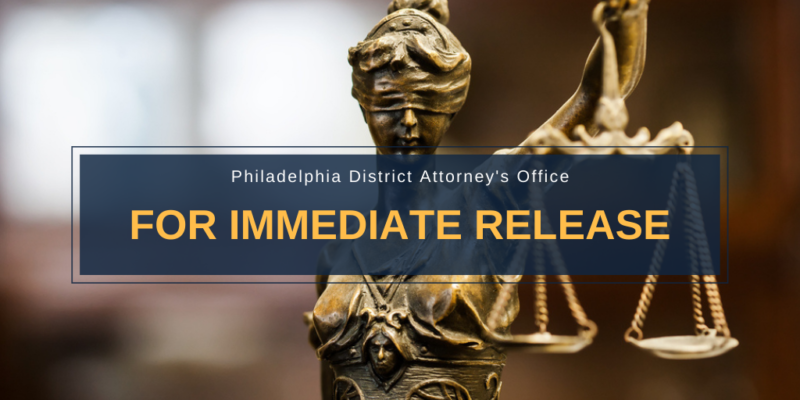 PHILADELPHIA (February 28, 2023) – District Attorney Larry Krasner on Tuesday issued the following statement congratulating Rep. Joanna McClinton (D-Phila.) on becoming Pennsylvania's first woman House Speaker:
"Becoming the first Black woman to serve as Speaker of the Pennsylvania House is a remarkable personal and professional achievement, but it is important to also note that Joanna McClinton's history-making election today significantly advances public safety and justice in Philadelphia and the Commonwealth.
"As a former public defender in Philly, Speaker McClinton knows intimately that fully and equitably funded public education is the most effective form of violence prevention. Speaker McClinton knows that access to skills training and employment is the most effective way to reduce recidivism among people who are held accountable for harming their communities. Speaker McClinton knows that poverty wages and exploitation of workers are rampant in Pennsylvania, which has the lowest minimum wage in the country, and that accountability for abusive employers and corporations within Pennsylvania's crimes statutes is severely lacking. And Speaker McClinton has already delivered on funding to start the process of modernizing forensics technology so law enforcement can solve more shooting cases and remove dangerous offenders from our communities."
CONTACT:Jane Roh, 215-686-8711, [email protected]
###
The Philadelphia District Attorney's Office is the largest prosecutor's office in Pennsylvania, and one of the largest in the nation. It serves the more than 1.5 million residents of the City and County of Philadelphia, employing 600 lawyers, detectives, and support staff. The District Attorney's Office is responsible for the prosecution of approximately 40,000 criminal cases annually. Learn more about the DAO by visiting PhillyDA.org.