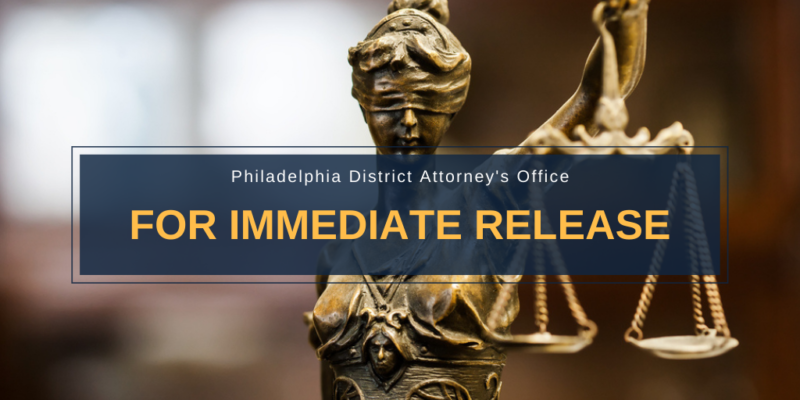 PHILADELPHIA (June 15, 2023) — District Attorney Larry Krasner and the Philadelphia District Attorney's Office Community Engagement team today awarded $185,000 in violence prevention grants to eight community-based organizations that are focused on engaging our city's youth and broader community with a range of programming. The recipients are as follows:Collective Climb is a Black feminist-led organization that works with under-served youth between the ages of 10 to 20. Part of Collective Climb's programming involves training system-involved youth in restorative practices in order to help facilitate healing circles for accused youth, the person or persons they've harmed, and their community. This organization is awarded $25,000. Mt. Vernon Community Development Corporation has worked to help revitalize the Mantua/Powelton Village neighborhoods through programming for West Philadelphia residents that address affordable housing, public safety, environmental justice, and more, since 1977. This organization is awarded $40,000.
Asia Adams Save Our Children Foundation is engaged in a number of initiatives that include community-based anti-violence projects focusing on youth and young adults aged 12-24 who are un-housed or who are struggling with substance use disorder. The organization also works to educate youth about and help prevent teen dating violence. This organization is awarded $20,000.
Frontline Dads, founded in 2001, provides cultural and educational programming as well as intervention services for youth and young adults and their families in the Mantua, North Philadelphia, and Kensington neighborhoods. Programs include parenting workshops, mentoring for at-risk youth, and re-entry training for people returning from incarceration. This organization is awarded $25,000.Ceiba has been promoting economic development, financial literacy, and at-risk youth interventions for the Latinx community through a coalition of community-based organizations since 1989. This organization is awarded $15,000.
Frator Heru offers a wide range of educational programming, including mathematics and computer programming to acting and other artistic endeavors. Founded in 1988, Frator Heru also offers business and grant writing workshops as well as mentoring and tutoring opportunities. This organization is awarded $15,000.
Team Up Philly provides numerous initiatives for underserved communities, including its High School Leadership Institute, tutoring club, and a sports program tailored specifically for adjudicated youth. This organization is awarded $20,000.Central Division Victim Services offers a broad portfolio of supports including victim compensation assistance, counseling, Protection From Abuse (PFA) and court hearing accompaniment, and referrals to other victim services. This organization is awarded $25,000."Earlier this week, we announced the arrest and charging of a fugitive wanted for gunning down a community elder in Germantown," said DA Krasner. "Enforcement is only part of the solution to ending senseless tragedies like that. We need to do everything in our power to prevent the next killing too. I'm very hopeful that this funding will help these amazing organizations continue the hard and necessary work of making our neighborhoods safer in the long run."
"My only child, Asia Adams, was murdered in 2004 by a guy she was dating," said Shelah Harper, Executive Director of the Asia Adams Save Our Children Foundation. "Unfortunately, gun violence greatly impacts young women, many of whom are killed with guns used by intimate partners. Our organization works to educate our youth about teen dating violence, how to overcome substance abuse, conflict resolution skills, and more. I'm so grateful to God and to the Philadelphia District Attorney's Office for this award." The DAO's violence prevention grant funding, now totaling over one million dollars since May of 2021, is derived from the lawful and appropriate use of civil asset forfeiture and will be distributed and audited by the Philadelphia Foundation.