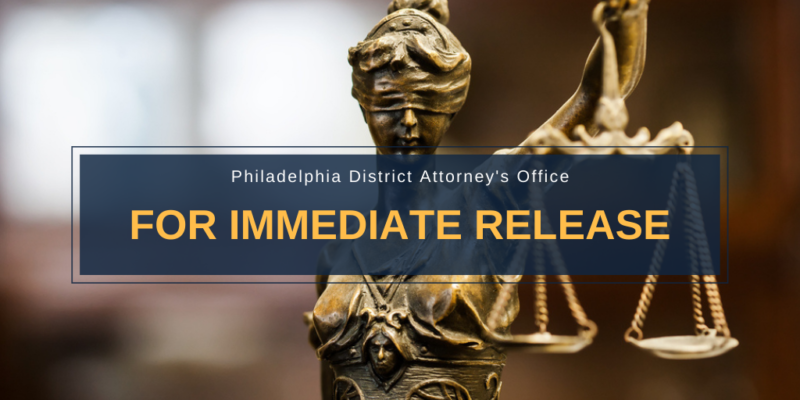 PHILADELPHIA (June 26, 2023) — District Attorney Larry Krasner and the Philadelphia District Attorney's Office Community Engagement team today announced $175,000 in violence prevention grant awards to eight community-based organizations that are focused on engaging our city's youth and broader community with a range of programming. So far this year, the DAO in conjunction with the Philadelphia Foundation has awarded over $822,000 in violence prevention grants to dozens of community-based organizations in Philadelphia. The recipients are as follows:Ardella's House provides supports to women returning from incarceration. Resources include career placement, housing, and vocational training. Ardella's House also offers substance use disorder and parenting counseling. This organization is awarded $40,000. Anti-Drug and Alcohol Crusaders, Inc. (ADAC) since 1987 has operated its 'Out-of-School Time' (OST) program, providing recreational, educational, and prevention-focused after-school activities for youth aged 5-18. ADAC also offers positive parenting and family advocacy programming for families with children aged 0-18. This organization is awarded $15,000.
The Elevation Project primarily focuses on young men returning from incarceration and including adjudicated youth. TEP in March of 2022 launched its Transformative Business Center, which provides a small business workshop series as well as case management services. TEP also operates a Reentry Support Hub that assists participants with applying for benefits, resume-building and job application services, and other job-related trainings. This organization is awarded $25,000.Committed Community Mentors provide free small business workshops, including grant-making classes, school social work services, and much more. This organization is awarded $15,000.RAWtools Philadelphia is renowned for its effort to transform firearms into pieces of art and gardening tools, all while providing youth and other community members with paid opportunities in the process. It also provides violence interruption and deescalation workshops as well as overdose prevention trainings. This organization is awarded $25,000.
Mothers in Charge provides grief counseling services for individuals and families impacted by gun violence. In addition to counseling, MIC offers anger management and girl mentoring programming as well as reentry services for women returning from incarceration. This organization is awarded $25,000. offers a unique program, Open Door Abuse Awareness & Prevention'Coaching Boys Into Men', that helps coaches become better mentors for youth and young adults engaged in sports. ODAAP also offers mentoring for girls through its 'Intentional Caring & United' (ICU) program. This organization is awarded $15,000. offers mentoring for adjudicated youth and young adults returning from incarceration through its basketball programming inside correctional facilities. The BrothaHood FoundationThis organization is awarded $15,000.
"I'm thankful that the Philadelphia District Attorney's Office, in partnership with the Philadelphia Foundation, is able to utilize ill-gotten gains from drug dealers and transform those gains into new opportunities for organizations like these that are doing the hard work of improving their communities every single day," said DA Krasner. "We will continue to do everything in our power to help our community partners address some of the root causes of gun violence, while my office pursues justice for families and neighborhoods most impacted by this threat to public safety."
"I was incarcerated for five years for aggravated assault due to a domestic incident," said Naja Fleming, who started residing at Ardella's House last year. "Since arriving, this has been one of the best experiences of my life since suffering from chronic homelessness for many years. I'm now fully employed and am the most stable both mentally and emotionally that I've ever been. Ardella's House turned my life around."
CONTACT:Dustin Slaughter, 215-686-8713, [email protected]
###
The Philadelphia District Attorney's Office is the largest prosecutor's office in Pennsylvania, and one of the largest in the nation. It serves the more than 1.5 million residents of the City and County of Philadelphia, employing 600 lawyers, detectives, and support staff. The District Attorney's Office is responsible for the prosecution of approximately 40,000 criminal cases annually. Learn more about the DAO by visiting PhillyDA.org.