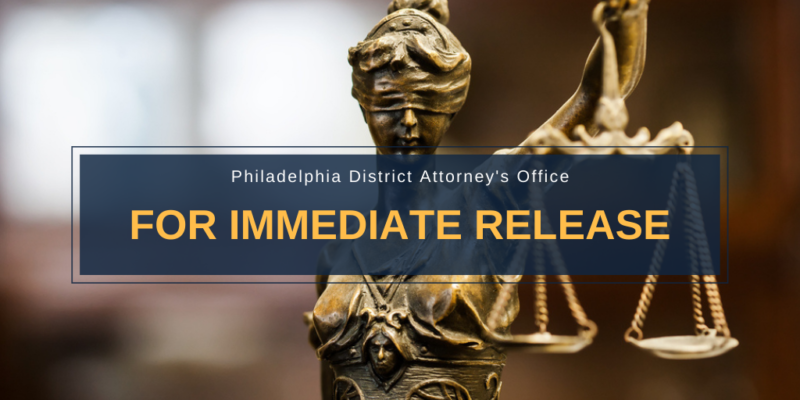 PHILADELPHIA (May 15, 2023) – In coordination with the City Commissioners, Philadelphia Police, and other law enforcement partners, the District Attorney's Office (DAO) Election Task Force (ETF) will be activated on Tuesday, May 16, to monitor, review, and investigate as appropriate complaints regarding voting and activity at polling locations in Philadelphia County.   The ETF will remain active and investigate reports of possibly criminal incidents related to Tuesday's primary until such time as election results are certified by the Commonwealth.   "The City of Philadelphia is prepared to confront any attempts to unlawfully interfere with Tuesday's primary election or Philadelphians' right to choose their elected leaders," District Attorney Larry Krasner said. "We will hold accountable those who try to threaten, intimidate, disenfranchise, or cheat on behalf of any candidate or campaign. This election will be free, fair, and final – as all previous elections in the City of Philadelphia have been – thanks to our dedicated election workers, polling place volunteers, and law enforcement partners."   "The PPD is committed to doing our part to ensure that fair and free elections continue to be held in Philadelphia," said Philadelphia Police Commissioner Danielle Outlaw. "That means coordinating closely with the Delaware Valley Intelligence Center (DVIC), the District Attorney's Election Task Force, and all of our partners so that we can be ready in advance of any potential efforts to disrupt an orderly and safe election."
Deputy City Commissioner Nick Custodio added, "The Office of City Commissioners encourages all Philadelphians to exercise your precious right to vote. You have until 8:00 pm on Tuesday to vote in person at a polling location or to drop off your mail-in ballot at one of the conveniently located secure drop boxes throughout the city. Please make a plan to vote by 8:00 p.m. tomorrow."   Starting at 7:00 a.m. on Tuesday when polls open, the DAO Election Task Force hotline, 215–686–9641, will be open for members of the public to report issues related to voting. The ETF will work with City Commissioners and law enforcement to investigate reported violations of the Pennsylvania Election Code and other criminal activity at polling locations.   More than 30 ADAs and DAO Detectives will be monitoring and responding to voting-related complaints about unlawful electioneering, intimidation, and other issues, throughout Tuesday until the final vote is cast. Voters who are in line by 8:00 p.m. when polls close will be permitted to cast a ballot.
"Tomorrow's primary election matters. No matter if you're voting in person at your polling precinct; hand-delivering your vote by mail ballot to your county board of elections; or conveniently using a drop box location by Tuesday at 8 p.m., it's important that you make your voice heard," urged Kadida Kenner, CEO of voting rights organization New Pennsylvania Project. "Local, municipal, and judicial elections matter. With so much at stake in this election, exercising your freedom to vote is one of the first steps towards our communities getting our needs met. It's your voice. It's your power. It's your vote."   Members of the public are also encouraged to report voting-related issues to the national nonpartisan Election Protection hotline, 866-OUR-VOTE.   The ETF will remain active until election results are certified, during which time voting machine totals are tabulated, and mail-in ballots — including military and overseas ballots, which are accepted up to seven days post-election — are counted and/or recounted.
CONTACT:Jane Roh, 215-686-8711, [email protected]
### The Philadelphia District Attorney's Office is the largest prosecutor's office in Pennsylvania, and one of the largest in the nation. It serves the more than 1.5 million residents of the City and County of Philadelphia, employing 600 lawyers, detectives, and support staff. The District Attorney's Office is responsible for the prosecution of approximately 40,000 criminal cases annually. Learn more about the DAO by visiting PhillyDA.org.