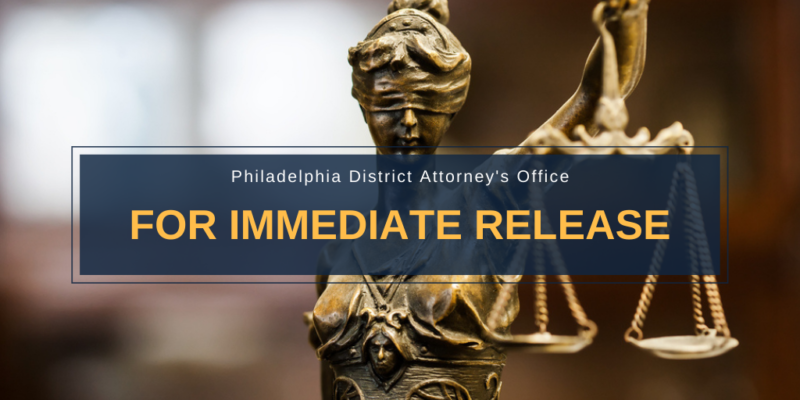 PHILADELPHIA (April 3, 2023) — District Attorney Larry Krasner and the Philadelphia District Attorney's Office Community Engagement team today announced $282,775 in violence prevention grant awards to 12 community-based organizations that work to address the root causes of violence through a wide array of social programming. These funds are derived from negotiations between the DAO, private counsel, and the court over residual plaintiff money stemming from a landmark settlement over past abuses of civil asset forfeiture that occurred in prior DAO administrations. Since May 2021, the DAO, in partnership with the Philadelphia Foundation, overall has awarded over one million dollars in violence prevention grant funding to dozens of local 501(c)(3) organizations. The recipients are as follows:
Baker Industries provides job training for people returning from incarceration, including those who are on probation and parole. Baker Industries operates in the city's Kensington and Feltonville neighborhoods and is awarded $26,183.
Boys and Girls Clubs of Greater Philadelphia offers youth financial literacy programming, extracurricular activities, and academic support services. BGCGP is awarded $20,946 to aid youth located in the Hunting Park and Germantown sections of the city.
Hand2Paw provides paid internship opportunities for young adults aged 18-24 through its Unleashing Opportunities (UO) program. The UO program engages young adults who have made contact with the criminal justice system and teaches them skills that enable them to train abandoned animals. This program also connects these young adults with workshops focusing on financial literacy, mindfulness, trauma, and more. Hand2Paw operates in the city's Olney section and is awarded $26,183.
La Liga del Barrio offers athletic programming, principally basketball, and mentorship opportunities. La Liga del Barrio provides these services to the city's Kensington community and is awarded $5,237.
Neighborhood Bike Works provides a wide range of education, recreation, leadership, and career-building opportunities. NBW's Youth Bike Education & Empowerment Program offers bicycle riding and mechanic workshops that strive to teach youth healthy habits, problem-solving, conflict resolution, and leadership skills that can often lead to academic and professional successes. Neighborhood Bike Works operates in the Mantua and Powelton neighborhoods and is awarded $20,946.
New Leash on Life provides workforce development programming through paid internship for young adults who have been diverted from the criminal justice system or who are returning from incarceration. New Leash on Life fosters connections between these young adults and at-risk canines while using trauma-informed restorative practices and individual counseling. New Leash on Life is awarded $26,183.
People Advancing Reintegration – Recycle Works is an electronics recycling nonprofit that provides job training and employment opportunities to people returning from incarceration. Operating in the city's Hunting Park neighborhood, PAR – Recycle Works is awarded $26,183.
Rock to the Future provides in-depth music programming and mentoring opportunities in addition to workforce development and anti-violence workshops to over 100 youth through Rock to the Future's MusiCore program. Rock to the Future provides these youth-oriented services to the city's Kensington and Germantown communities and is awarded $10,473.
Why Not Prosper provides critically-important transitional housing for women returning from incarceration, in addition to other services including pre-release mentoring, job training, and counseling in order to help women become economically self-sufficient. Why Not Prosper operates in the city's Germantown neighborhood and is awarded $26,183.
We Love Philly provides state-certified building trades training for local youth. We Love Philly operates in the city's Fairhill and Kensington neighborhoods and is awarded $20,946.
YouthBuild Charter School offers vocational training to youth while simultaneously enabling them to earn their high school diploma. Job training focuses on areas including building trades, culinary skills, childcare, and business administration. YouthBuild is located in North Philadelphia and is awarded $26,183.
Youth Sentencing and Reentry Project is a policy advocacy organization focused on children who are prosecuted in the adult justice system. They also advocate for the fair resentencing of individuals who were previously convicted as juveniles to life without the possibility of parole. YSRP is awarded $47,129.
"As 2023 unfolds, we continue to see gun violence harming our city's youth and young adults, even as the overall homicide rate continues to decline," said DA Krasner. "The DAO's Violence Prevention Grant Program has benefited dozens of often overlooked and underfunded community-based groups that are addressing the underlying causes of violent crime. The important work they are doing will give some hope and opportunity to those without the resources to build a better future."
"I've been working for 22 years with formerly incarcerated women, and for 10 of those years, worked with practically no money," said Rev. Dr. Michelle Simmons, Founder and Executive Director of Why Not Prosper. "This funding will enable our organization to continue the work of getting women back on their feet after they serve their time in prison. Everyone deserves a level playing field and second chance to make things right, and that's why I'm grateful to the Philadelphia District Attorney's Office and everyone who has made this grant possible."
CONTACT:
Dustin Slaughter, 215-686-8713, [email protected]
###
The Philadelphia District Attorney's Office is the largest prosecutor's office in Pennsylvania, and one of the largest in the nation. It serves the more than 1.5 million residents of the City and County of Philadelphia, employing 600 lawyers, detectives, and support staff. The District Attorney's Office is responsible for the prosecution of approximately 40,000 criminal cases annually. Learn more about the DAO by visiting PhillyDA.org.