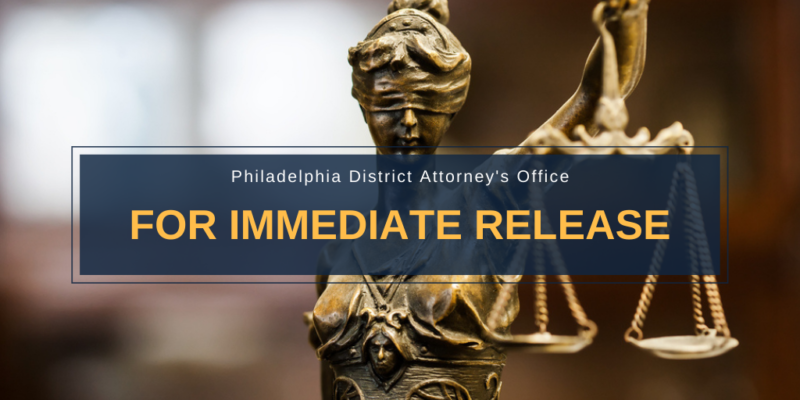 PHILADELPHIA (August 15, 2023) — District Attorney Larry Krasner and the Philadelphia District Attorney's Office Community Engagement team today announced $135,000 in violence prevention grant awards to six community-based organizations that are focused on addressing some of the root causes of violence. So far this year, the DAO in conjunction with the Philadelphia Foundation has awarded over $1 million dollars in violence prevention grants to dozens of community-based organizations in Philadelphia. The recipients are as follows:AFRICOM (Coalition of African and Carribean Communties) provides a range of programming including health literacy, leadership training for adults and youth, and food assistance. This organization is awarded $25,000.Father's Day Rally Committee offers group counseling sessions for Black young men, its Jobs Not Guns initiative, and therapy services for Black fathers who have recently lost loved ones to violence. This organization is awarded $25,000.
Forget Me Knot Children and Youth Services provides supportive housing and trauma-informed group counseling for shelterless youth, in addition to employment and business development programming and more. This organization is awarded $40,000.P. Michael Boone Foundation, Inc. offers a barber certification program for at-risk youth and people returning from incarceration. This organization is awarded $15,000.Shoot Basketballs Not People is a nationally-recognized basketball development program for youth aged 10-16. This organization is awarded $15,000.
Soul Food CDC (Unity in the Community) was launched in 2009 to provide housing and utility relief, youth mentorship and employment opportunities, and much more. Unity in the Community is currently offering a comprehensive 24-week carpentry program for at-risk youth aged 14-19. This organization is awarded $15,000."The significant drop in gun homicides and non-fatal shootings, here in Philadelphia and across the nation, should give us all hope," said DA Krasner. "But no homicide is acceptable. That's why the DAO is proud to help these community-based groups get the resources they need so that they can continue doing the work that ultimately saves lives and prevents more tragedy." "Right before I came to Forget Me Knot, my mother and father passed away," said Alexis, a program participant. "Forget Me Knot is like a family environment for me. They've helped me work through my grief through counseling. I'm also enrolling at Community College of Philadelphia this fall and I will be the first person in my family to go to college."  The DAO's violence prevention grant funding, now totaling over $2 million dollars since May of 2021, is derived from the lawful and appropriate use of civil asset forfeiture and will be distributed and audited by the Philadelphia Foundation.